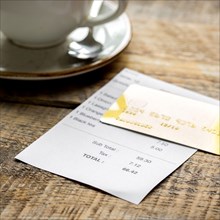 Image: iStockphoto
A group of local pastors meet once a week for Bible study, and afterward some of them go out for lunch together. Assuming the conversation isn't entirely business related, would that meal be considered a business expense and reimbursable under an accountable expense reimbursement plan? Or should our pastor be paying for those lunches with his personal credit card?
The lunch likely does not qualify as a business expense because it is not necessary for conducting church business.
All reimbursed business expenses must be "ordinary and necessary" to qualify as church business.
"Ordinary" means that the expense is the type of expense ordinarily incurred by churches conducting their business. This requirement is met.
"Necessary" means that it is necessary to incur the expense in order to conduct the church's business. If the lunch was required as part of the Bible study, then it would meet the necessary component. Assuming that the lunch is a voluntary social occasion, then the lunch is not necessary for the pastor to attend and, therefore, personal. And if it is personal, it cannot be reimbursed under an accountable expense reimbursement plan.
Also note that business-related expenses, if justified, still can't be reimbursed under an accountable expense reimbursement plan without proper documentation.
This content is designed to provide accurate and authoritative information in regard to the subject matter covered. It is sold with the understanding that the publisher is not engaged in rendering legal, accounting, or other professional service. If legal advice or other expert assistance is required, the services of a competent professional person should be sought. "From a Declaration of Principles jointly adopted by a Committee of the American Bar Association and a Committee of Publishers and Associations." Due to the nature of the U.S. legal system, laws and regulations constantly change. The editors encourage readers to carefully search the site for all content related to the topic of interest and consult qualified local counsel to verify the status of specific statutes, laws, regulations, and precedential court holdings.
Like This Article?
If you enjoyed reading this article, get more like it. Become a Church Law & Tax subscriber today.