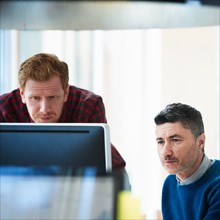 A new email scam poses a significant threat to employers including churches, says Batts Morrison Wales & Lee (BMWL). The accounting firm issued this warning on September 13:
BMWL has learned from multiple sources about a new attempted scam related to employee payroll direct deposit accounts. In yet another version of "spear phishing," fraudsters send a genuine-looking email to the payroll department in an organization purporting to be from an employee, requesting a change in the bank account to which the employee's payroll direct deposit is sent.
BMWL stressed that payroll departments should verify email requests for any changes "with employees independently of email," which could include a phone call or an office visit.
For more articles on best practices for payroll, see the following articles:
This content is designed to provide accurate and authoritative information in regard to the subject matter covered. It is sold with the understanding that the publisher is not engaged in rendering legal, accounting, or other professional service. If legal advice or other expert assistance is required, the services of a competent professional person should be sought. "From a Declaration of Principles jointly adopted by a Committee of the American Bar Association and a Committee of Publishers and Associations." Due to the nature of the U.S. legal system, laws and regulations constantly change. The editors encourage readers to carefully search the site for all content related to the topic of interest and consult qualified local counsel to verify the status of specific statutes, laws, regulations, and precedential court holdings.
Like This Article?
If you enjoyed reading this article, get more like it. Become a Church Law & Tax subscriber today.