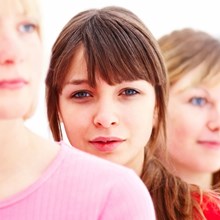 Image: GlobalStock |Getty
One of the perennial top reasons churches go to court each year is an allegation of abuse raised against a church volunteer, staff member, or pastor. Even with increased public outrage and calls for change in recent years, both inside and outside of the church community, the problem persists.
The problem also continues to evolve in new and concerning ways that not only jeopardize the well-being of children and youth (such as increased vulnerabilities through expanded uses of technology during the pandemic), but also pose existential threats to local houses of worship. This past summer, for instance, attorney Richard Hammar noted a federal appellate court's recent affirmation of a $21.7 million verdict against a teacher and private Jewish school.
And developments on other related fronts exist, too. Many states are extending statutes of limitation for reporting cases. Courts also continue to reshape and redefine the clergy-penitent privilege, and what it means for reporting suspected or known abuse, as well.
Church Law & Tax remains deeply committed to helping church leaders navigate this critical issue and curated this collection of articles and resources to help you protect children and youth in your church.
This content is designed to provide accurate and authoritative information in regard to the subject matter covered. It is sold with the understanding that the publisher is not engaged in rendering legal, accounting, or other professional service. If legal advice or other expert assistance is required, the services of a competent professional person should be sought. "From a Declaration of Principles jointly adopted by a Committee of the American Bar Association and a Committee of Publishers and Associations." Due to the nature of the U.S. legal system, laws and regulations constantly change. The editors encourage readers to carefully search the site for all content related to the topic of interest and consult qualified local counsel to verify the status of specific statutes, laws, regulations, and precedential court holdings.
Like This Article?
If you enjoyed reading this article, get more like it. Become a Church Law & Tax subscriber today.