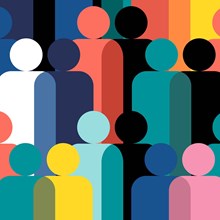 Image: Getty Images/ajijchan
Education and training are essential for effective church leadership. The commitment to continually learn helps ensure pastors, staff members, board members, and volunteers stay current on key developments and trends—an even greater priority amid ever-deepening political divisions and the stresses and strains of adapting to a post-pandemic world.
But choose wisely. Not all conferences are created equal and many demand significant investments of both time and money. And not only that, unscrupulous individuals target churches by purporting to provide tax and law information that is either erroneous, inaccurate, or misleading.
Let us help take some of the guesswork out of it by recommending these six conferences (organized in chronological order), all involving individuals and organizations you can trust to provide accurate information and whose ministry-minded focus will serve you well.
CapinCrouse, the well-known nonprofit CPA firm, will again host its virtual event for nonprofit leaders. The program will include sessions specific to churches. Ted Batson, an advisor-at-large for Church Law & Tax, is a CPA and tax attorney who serves as a partner and Professional Practice Leader-Tax for CapinCrouse.
Date: February 8, 2023
Location: Virtual
Registration: $40
This two-day conference, founded 19 years ago by XPastor.org founder David Fletcher, will educate and encourage about 200 select executive pastors, senior pastors, and other church leaders. The workshops and general sessions will cover key leadership and management issues facing medium, large, and multisite churches.
Keynote speakers include Pastor Todd Wagner, Dr. David Anderson, and Dr. Nathan Baxter. Attorney Matthew Branaugh from Church Law & Tax will host roundtable discussions with select executive pastors.
Dates: February 21-23, 2023
Location: Dallas, Texas
Registration cost: $699 (in-person)
The Church Network (TCN) hosts the longest-running national conference serving church business administrators. The 2023 event again will offer multiple days with general keynote speakers, a wide range of workshops, and an exhibit hall with vendors that serve the church market.
Dates: July 18-21, 2023
Location: Irving, Texas
Registration: Early registration for TCN members is $789 if registered before May 7, 2023. Registration for nonmembers $1,066 if registered before May 7, 2023. Registration costs then gradually increase for members and nonmembers leading up to the event.
Can't make it? TCN also has more than 80 local chapters that meet monthly. These chapters offer guest speakers who cover various topics related to church administration.
National Nonprofit Conference
CPA firm Batts Morrison Wales & Lee covers recent developments and trends on legal, tax, and financial topics affecting nonprofit organizations and churches through an annual event. CPA Michael Batts, managing partner of the firm, is a senior editorial advisor for Church Law & Tax, and CPA Kaylyn Varnum, a partner at the firm, is an advisor-at-large for Church Law & Tax.
Date: To be determined
Location: Virtual
Registration cost: To be determined
More information for this invitation-only event will be available later in 2023 on the Batts Morrison Wales & Lee website.
Attorney Erika Cole, a senior editorial advisor for Church Law & Tax, and her firm, Whiteford, Taylor & Preston, will host this one-day virtual conference for pastors and church leaders, including executive pastors, trustees, church administrators, and finance officers. Attorney and CPA Richard Hammar, senior editor of Church Law & Tax, will present a live video keynote address on key legal, tax, and risk management developments.
Date: September 21, 2023
Location: Virtual
Registration cost: Free
The Christian Legal Society (CLS) is the largest national organization serving attorneys and law students who are Christians. The CLS conference provides training and encouragement to legal professionals, including those who serve churches, ministries, and nonprofits.
Dates: October 5-8, 2023
Location: Boston, Massachusetts
Registration cost: TBD
This content is designed to provide accurate and authoritative information in regard to the subject matter covered. It is sold with the understanding that the publisher is not engaged in rendering legal, accounting, or other professional service. If legal advice or other expert assistance is required, the services of a competent professional person should be sought. "From a Declaration of Principles jointly adopted by a Committee of the American Bar Association and a Committee of Publishers and Associations." Due to the nature of the U.S. legal system, laws and regulations constantly change. The editors encourage readers to carefully search the site for all content related to the topic of interest and consult qualified local counsel to verify the status of specific statutes, laws, regulations, and precedential court holdings.
Like This Article?
If you enjoyed reading this article, get more like it. Become a Church Law & Tax subscriber today.