While annual business meetings and monthly board meetings may seem seem like a less-than-exciting side of ministry, they deserve as much attention as planning a sermon series or an evangelism event. After all, it's in these meetings that critical, and sometimes legally binding, decisions get made, including the elections of board members, the adoptions of budgets, or employment decisions about ministers.
To help you and your team run meetings efficiently, effectively, and–perhaps most importantly–legally, we've pulled together a recommended reading list of essential articles, plus an infographic to offer key guidance you need to get meetings right.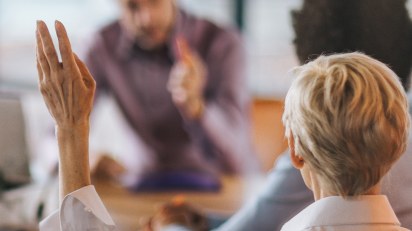 Churches can and should select a specific body of parliamentary procedure by an appropriate clause in the church's governing document.
Legal cases concerning church meetings
Attorney Richard R. Hammar has reviewed tens of thousands of cases throughout much of the past four decades, and offers his analylsis of those that directly affect churches and clergy in the Legal Developments section of ChurchLawAndTax.com. From interpretations of bylaws to the validity of decisions made at a church meeting, these cases demonstrate the need to pay close attention to the way meetings are convened and conducted.