Church mergers are on the rise. Is it the best decision for your congregation? If so, how can you legally navigate the complexities of two (or more) churches becoming one? Attorneys Erika E. Cole and David Middlebrook provide the details.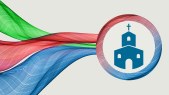 A primer on how to do it right.
ALSO: Reference Richard R. Hammar's Pastor, Church & Law for additional insights on merger and consolidation.