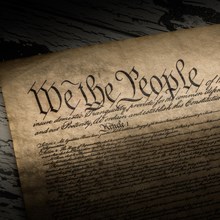 Image: jaflippo | Getty
Churches and church leaders receive speech protections
under the First Amendment of the US Constitution—including political
speech. But much confusion arises when it comes to the federal
tax-exempt status that churches automatically receive under section 508 of the Internal Revenue Code.
Among the questions: What types of political activities and speech are allowed under section 501(c)(3) of the tax code?
The following articles explain the do's and don'ts, as described in section 501(c)(3), as well as relevant IRS rulings and court decisions. They are designed to inform church leaders as they weigh how God is calling them to speak into elections and other political matters.
This content is designed to provide accurate and authoritative information in regard to the subject matter covered. It is sold with the understanding that the publisher is not engaged in rendering legal, accounting, or other professional service. If legal advice or other expert assistance is required, the services of a competent professional person should be sought. "From a Declaration of Principles jointly adopted by a Committee of the American Bar Association and a Committee of Publishers and Associations." Due to the nature of the U.S. legal system, laws and regulations constantly change. The editors encourage readers to carefully search the site for all content related to the topic of interest and consult qualified local counsel to verify the status of specific statutes, laws, regulations, and precedential court holdings.
Like This Article?
If you enjoyed reading this article, get more like it. Become a Church Law & Tax subscriber today.