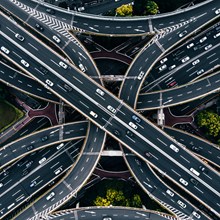 Image: AerialPerspective Images | Getty
Update: Because of the rising cost of gasoline, the Internal Revenue Service (IRS) announced on June 9, 2022, an increase in the optional standard mileage rate for the remaining six months of the year. Beginning on July 1, 2022, the standard mileage rates for the use of a car, van, pickup, or panel truck is:
62.5 cents per mile driven for business use, an increase of 4 cents from the rate set on January 1, 2022
22 cents per mile driven for medical or moving purposes, up 4 cents from the rate set on January 1, 2022
14 cents per mile driven in service of charitable organizations—this remains unchanged because it can only be altered by an act of US Congress
For travel from January 1, 2022, through June 30, 2022, churches should use the rates from Notice 2022-03.
"It is important to note that under the Tax Cuts and Jobs Act, taxpayers cannot claim a miscellaneous itemized deduction for unreimbursed employee travel expenses," the IRS noted in a press release. "Taxpayers also cannot claim a deduction for moving expenses, unless they are members of the Armed Forces on active duty moving under orders to a permanent change of station."
Church employees who drive their personal vehicles for church-related business (visitations, special events, and so on) can be reimbursed by the church, if they properly track their business miles. Since unreimbursed employee business expenses are currently not deductible, employees can no longer calculate a mileage deduction on their annual tax returns. Current law allows for a reinstatement of the deduction for unreimbursed employee business expenses in 2026.
For more on reimbursements of transportation expenses and other key tax guidance for churches and ministers, see the 2022 Church & Clergy Tax Guide.
This content is designed to provide accurate and authoritative information in regard to the subject matter covered. It is sold with the understanding that the publisher is not engaged in rendering legal, accounting, or other professional service. If legal advice or other expert assistance is required, the services of a competent professional person should be sought. "From a Declaration of Principles jointly adopted by a Committee of the American Bar Association and a Committee of Publishers and Associations." Due to the nature of the U.S. legal system, laws and regulations constantly change. The editors encourage readers to carefully search the site for all content related to the topic of interest and consult qualified local counsel to verify the status of specific statutes, laws, regulations, and precedential court holdings.
Like This Article?
If you enjoyed reading this article, get more like it. Become a Church Law & Tax subscriber today.