Advisor at Large
David Fletcher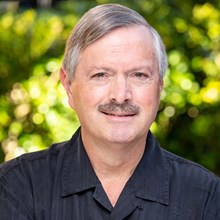 Dr. David Fletcher has served in various pastoral roles in churches for 35 years, particularly as an executive pastor helping lead congregations ranging from 1,000 to 8,000 members in single- and multi-site settings. He possesses extensive experience with mergers, camps, schools, apartments, and cafés.
In 2003 he founded XPastor. Its 1,100 free articles have become a principal resource for leaders in a complex church world. Its annual XP-Seminar is one of Church Law & Tax's perennially recommended church management conferences.
Fletcher, who is based in Austin, Texas, earned two graduate degrees from Dallas Seminary, and received executive education at Northwestern University's Kellogg School of Management and the Harvard Business School. He teaches doctor of ministry students at Dallas Seminary and Evangelical Theological Seminary India, and he has written eight books and numerous articles for national publications.
Recent Articles by David Fletcher View All