Editor Emeritus
James F. Cobble, Jr.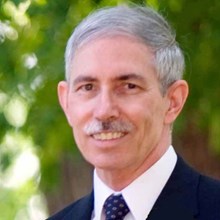 James F. Cobble, Jr., co-founded the Church Law & Tax Report and Church Finance Today print newsletters—the precursors to ChurchLawAndTax.com—in 1987 and 1993, respectively, and other related resources with Richard R. Hammar.
Jim received his master of divinity degree from McCormick Theological Seminary, and also holds doctoral degrees from both Princeton Theological Seminary and the University of Illinois. He combined his training as a pastor and educator with extensive research and writing in the field of church administration, writing or co-writing 20 books and receiving induction into the church management "hall of fame" by The Church Network. He is now retired.
Recent Articles by James F. Cobble, Jr. View All