Editor's note: The original version of this article, published in June of 2020, reached an initial conclusion for California and its statute's applicability to religious organizations. However, based upon new developments and additional time to interpret the statute, this article was revised in July of 2020 to reflect a new conclusion.
Further, on July 1, 2020, Illinios changed its minimum threshold for training to one employee. This change is reflected below.
The seven states mandating employers to provide sexual harassment training require several common topics to be covered, but also vary in several significant ways.
Courts will likely apply these statutes to claims against church employers, unless the courts recognize a religious exception.
Here, then, are key highlights for each state's statutes.
California
Beginning in 2021, all California employers with five or more employees must provide two hours of training regarding sexual harassment to all supervisorial employees, and one hour of training to other employees. California exempts nonprofit religious corporations from its fair employment laws generally. However, to the extent that religious organizations employ five or more people in taxable unrelated business, the exemption from this regulation does not apply. Thus, most churches do not need to conduct mandatory sexual harassment prevention training.
For those churches and other religious organizations that employ five or more individuals in taxable unrelated business activities, and thus must provide training, the training must take place at least once every two years. The training must be provided within six months of hire, or promotion to a supervisorial position. For those who are to be employed less than six months, the training must take place within 30 days or 100 hours of work. In determining whether the employer has five employees, all persons under the direction and control of the employer are counted, including out-of-state employees, volunteers, and unpaid interns, even though the actual training is only provided to California-based paid employees. Notably, sexual harassment training must include training that includes harassment based on gender identity, gender expression, and sexual orientation as part of the training. Cal. Gov. Code §§12950-12950.1.
Connecticut
All employers in Connecticut with three or more employees must post a notice regarding the illegality of sexual harassment, as well as remedies, in a prominent location in the workplace, and provide written materials on the subject within three months of hiring. Two hours of training are required within six months of hire. The training must be supplemented every three years. Connecticut's law requires that employers of fewer than three employees provide the same training within six months to employees who take on supervisorial roles. Conn. Gen.Stat. Ann. §46a-54.
Delaware
Employers with 50 or more employees must provide training in sexual harassment prevention within one year of hiring, and every two years thereafter. The statute provides specific topics that must be covered in the training. Additional training is required for supervisors. However, the statute does not provide a specific length of time for the training. Del. Code Ann. title 19§711A(g).
Hawaii
All employers are subject to the state's statute, which borders on a recommendation for training, but nonetheless reads as a requirement. The law states:
Employers should affirmatively raise the subject [of sexual harassment], express strong disapproval, develop appropriate sanctions, inform employees of their right to raise and how to raise the issue of sexual harassment, and take any other steps necessary to prevent sexual harassment from occurring. Haw. Code R. §12-46-109(g).
Illinois
Employers of one or more employees are required to provide annual training that equals or exceeds information provided by the Department of Human Rights in a model sexual discrimination prevention training program. 775 ILCS 5/2-109.
Maine
All employers of 15 or more employees are required to provide training within one year of hiring any employee, including supervisors. While the statute addressing the form of training is not specific about the duration or method of training, it provides a lengthy description of what must be covered, including a description of sexual harassment with examples, the complaint process, and prohibitions on retaliation. Me. Rev. Stat. Ann. title 26 § 807.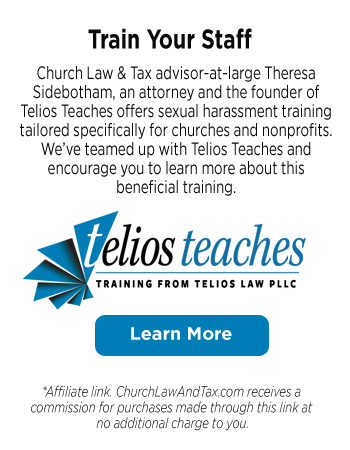 New York
Every employer must adopt a sexual harassment prevention policy. It must be a policy that prohibits sexual harassment, gives examples of harassment, discusses remedies, provides a complaint form, features a procedure for investigation of complaints, informs employees of their rights of redress, clearly states that sexual harassment is a form of misconduct and that supervisors who knowingly allow such behaviors to continue are subject to sanction, and prohibits retaliation.
The training must be given annually. Notably, under New York's model policy—which must be met or exceeded by the employer through a separately drafted policy—states that sexual harassment includes harassment based on sexual orientation, self-identified or perceived gender, gender identity, and transgender status. Gender stereotyping, which is prohibited under the model policy, occurs when personality traits "are considered inappropriate because they do not conform to other people's ideas." N.Y. Labor Law § 201-g.