Churches often lack clarity and fail to comply with applicable law in several areas related to employment. Attorney Frank Sommerville takes an in-depth look at each area with the goal of giving greater clarity, encouraging tax and labor law compliance, and detailing best practices.
For additional reading beyond this series, see Richard Hammar's analyses of notable court decisions about common employment disputes.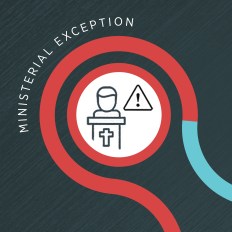 Understanding this key legal doctrine, how it works, and when it matters—or doesn't—for specific positions.